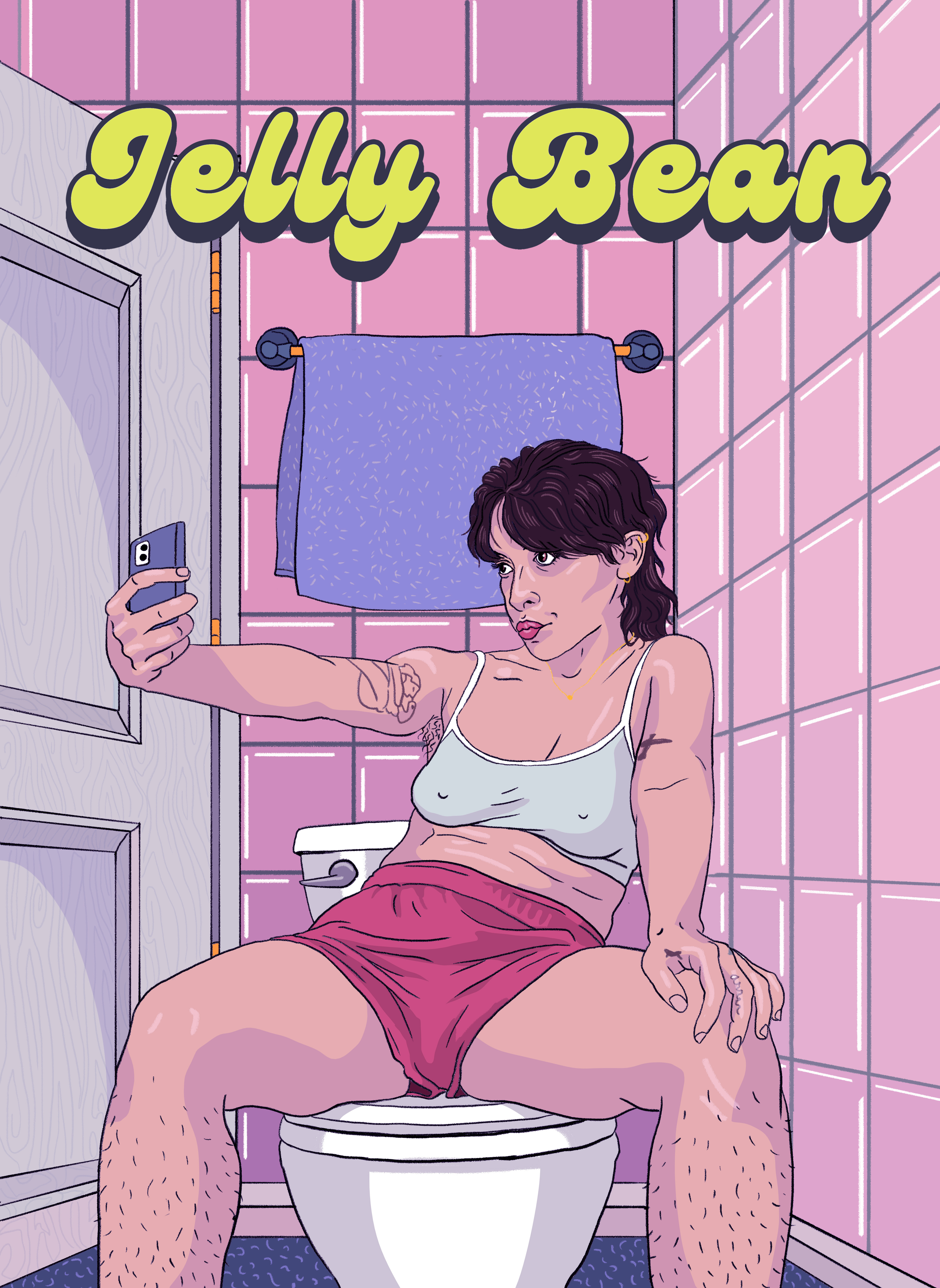 Poster artwork by Margalit Cutler
Jelly Bean is the brain-child of Nessa Norich, a Brooklyn-based writer, director and actor who creates works of comedy and social critique for film and theater.

This short film is a portrait of Reyzl, a queer woman who is earnestly seeking romance on dating apps that she can not hack. Lacking any strategy to vet a perfect match, Reyzl decides to date whoever the algorithm chooses. Catastrophe ensues when Reyzl's first online date turns out to be an appalling disappointment. When an unexpected opportunity for intimacy presents itself a second time, will Reyzl have the courage to open herself up and grasp it?

In 2022, Jelly Bean was screened at multiple film festivals including, NEWFEST, Hudson Film Festival and Rhode Island Film Festival where Nessa won Best Actress.